To make it as easy as possible for our Affiliates to promote Trade Ideas whilst showcasing their trades and setups, we have created this Chart Sharing Feature.
To connect your Twitter account, go to the Toolbar, open the Tools Tab, select Options and then Social Networks.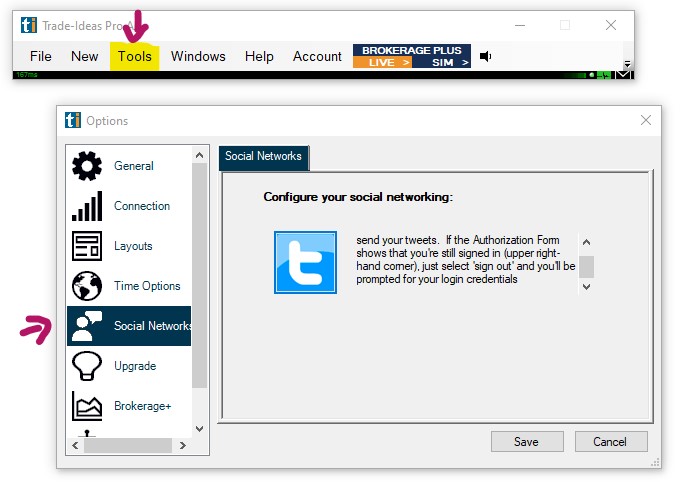 Here, click on the Twitter Icon and follow the prompts.
To share your chart including all markup, together with your affiliate link on social media, click the Camera Icon.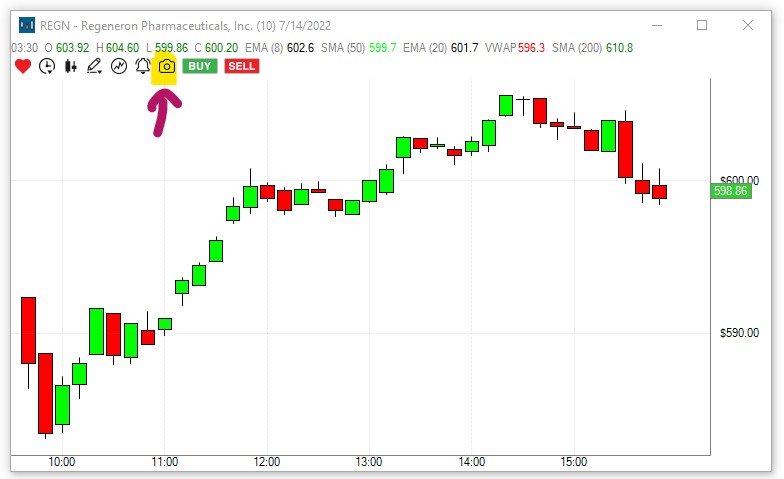 This will open the Screenshot Share Window.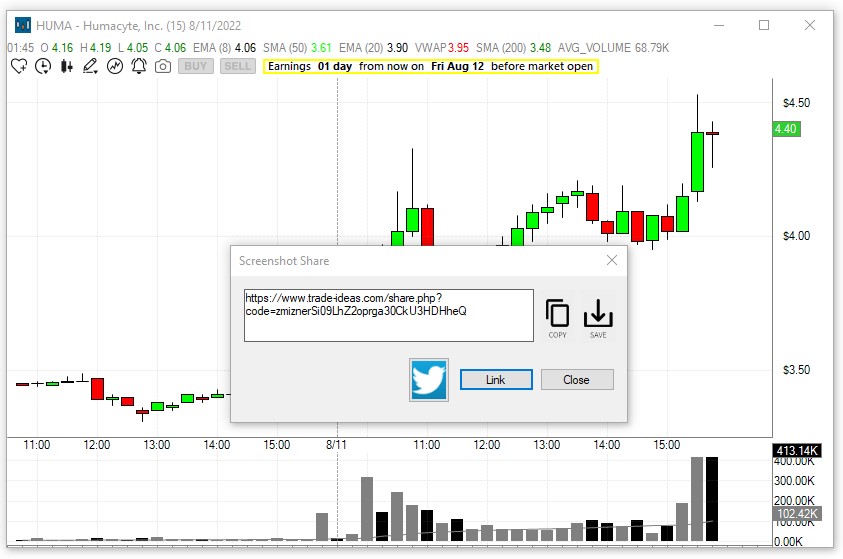 Click the Twitter Icon to share the chart on Twitter.
Click the Copy Button to copy the link and post it on social media.
Click the Save Button to download a .png image of your chart to a folder on your PC.
Click the Link Button to load your chart in your browser window.
To automatically embed your Affiliate Link in every shared chart, head to the Accounts Management Page and login with your username and password.
Here, navigate to the Affiliate Information section and enter your Affiliate Id and Tune Promo Code: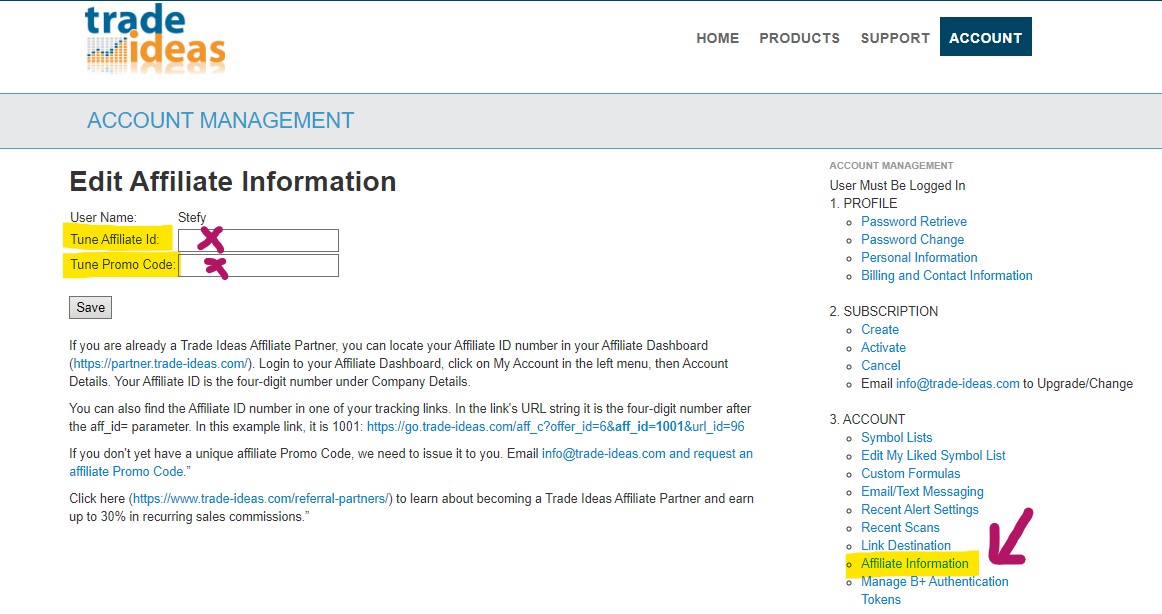 Once completed, every chart shared via the Camera Icon will contain your tracking link, and personal Tune Promo Code, enabling you to generate new leads/signups/commission.