Welcome! You've reached the Test Drive Help Center.
Our FAQs offer everything you need to know about our Test Drive. Can't find the answer you're looking for? Please contact our friendly team at info@trade-ideas.com
Frequently Asked Questions
We have quarterly events that we refer to as a "Test-Drive", where we offer one or two weeks of access to the Premium level functionality featuring three independent running A.I. and Unlimited Backtesting with live data for a small fee. Click here to be notified about the next Test Drive.
The Test Drive will end automatically. No further action/cancellation from your side is necessary. If you want to keep using our software, you will have to actively subscribe to one of our two plans on our website.
The Test Drive is a fixed event, start and end dates can not be altered.
You will only have access to the software until the announced end date, no matter when you signed up. Test Drive extensions are unfortunately not possible.
Current Trade Ideas subscribers are welcome to use the Test Drive to try out our premium features. The Test Drive is a standalone service, so please sign up for it on our website. To use the premium features in your active standard plan account during the Test Drive, make sure to enter your current account's email address/username on signup.
As a Mac user or as a user of other mobile devices, you have two options, you can either use our browser-based Web version or run our full-featured Windows desktop version on your device via a virtual machine like AWS/Windows 365 or software like Parallels.
There is no speed difference between the desktop and web versions, and all our over 500 Alerts and Filters to create custom scans are available in the web version.
Have a look at this section of our User Guide to learn more about the Web version.
Your Test Drive username will be emailed to you after signup. If not specifically chosen, it will be your email address. Please note that our login is case-sensitive.
To generate a password, head to this page.
Thanks for joining our Test Drive, we're excited to have you aboard! The Test Drive is a set event with a fixed start and end date. You will find the starting date in your welcome email. You won't be able to use our Windows Software or the Web version prior to this date.
The exchanges, which provide the live data for our scanning, require every user to sign their exchange agreements. They fine us heavily for professional users that are not declared as such, so we are forced to ensure that their cumbersome process is followed. Trade Ideas covers the exchange fees for all non-professional users. Professional traders are required to pay additional fees to NYSE, AMEX, and NASDAQ. Head here for more info.
Do you trade other people's money or carry special licenses? If not, then you are probably not considered professional. Here is a link to more information about professional trader status. For assistance, email info@trade-ideas.com.
A Red Status Bar indicates a login issue (e.g. wrong username/password). Our login form is case-sensitive. Username and password need to be entered in their exact case. Some devices capitalize the first letter automatically, which will lead to a login error. Head here for more info.
A yellow Status Bar indicates a network issue.
In case you are on a controlled network (Firewall, Hotspot, Antivirus software, hotel), go to the Toolbar, open the Tools Tab, select Options, then Connection, and change the connection type to New HTTPS mode. Head here for more info.
To be up and running with live data for all exchanges, you need to complete the exchanges agreements, which you can do on our website after logging in with your active username and password. Once logged in, please click here: Update My Exchange Agreements.
You can install the program on as many devices as you like, but you can only run one instance at a time. If you're logged in on another device, the Accounts Tab will display Another user connected as username XYZ. In this case, select Reset Connection from the dropdown. This action will log you out of any other instances and connect the current device. Head here for more info.
As a first step, please have a look at our Getting Started Series. This 30-minute series will provide all the intel you'll need to create your own scans with confidence and will answer many of the questions every user faces in the beginning.
During the Test Drive you will have unrestricted access to all our premium features. The only limitation is that you won't be able to auto-trade using your external brokerage account.
If you're interested in Trade Signals, we have various options within our software.
Trade Assistant Holly
We offer AI-powered entry and exit signals (Trade Assistant Holly). Check out our Holly User Guide to learn more about it.
TI Trader's Eye Channel
If you are looking for curated stock picks, also have a look at our brand-new TI Trader's Eye Channel. It focuses on a curated list of promising swing stocks that are expected to move higher (long trades only).
All stocks have been evaluated and handpicked by our TI Traders to give you an edge and enable you to benefit from decades of trading experience. The list of stocks is updated daily. You can also just day trade them, but they are selected on the basis of being potentially great swing trades. You can read more about it here.
TI Swing Picks Channel
Another option is our TI Strength Scan in the Market Explorer.
All our Swing Picks ($17/month newsletter subscription) are generated by this scan. By using our software, you have access to this scan and can see new top picks every day, whereas the newsletter only provides 5 stock picks and is sent once a week.
Here is a link to the TI Strength Info page which contains a performance graph and an explainer video as well. As a TI subscriber, you have access to all the details right from the Channel Bar. The Welcome Screen shows you the entire Newsletter content, on top of that you can check the Top Lists.
Every Monday, 5 promising stocks will be discussed in the TI Strength Alert newsletter and their next support and resistance areas will be highlighted. We'll also suggest an entry and a stop price. The stock suggestions are geared toward Swing Traders and are for Long Trades only.
Smart Risk Levels on Charts
Lastly, we provide a visual guide on charts for potential stops and target levels. You can enable the Smart Risk Levels on your charts by right-clicking into the chart and selecting Properties and then checking Show Smart Risk Levels. You can read more about the Smart Risk Levels here.
Come to our live chat (It's the orange question & answer button on the bottom right-hand side of the website) or email support@trade-ideas.com. Ask any questions you might have and we will answer them to the best of our abilities! We want you to get the most out of trading with Trade Ideas!
The production version is the most current recommended download release of Trade Ideas Pro AI. This is the version recommended for most subscribers. 
We often have a beta version available for download located further down the download page. The beta version is a candidate for replacing the current production version with new features or fixes. 
Release notes for both production and beta versions are listed. Download the beta version if you'd like to try the newest features that may not be available yet in production. 
My suggestion: For the Test Drive, we recommend downloading and installing our latest beta version. This release gives you access to all our brand-new features, it is the most up-to-date. Our production version is more time-tested.
Where can I learn how to trade with Trade Ideas?
Getting Started Q&A With Chris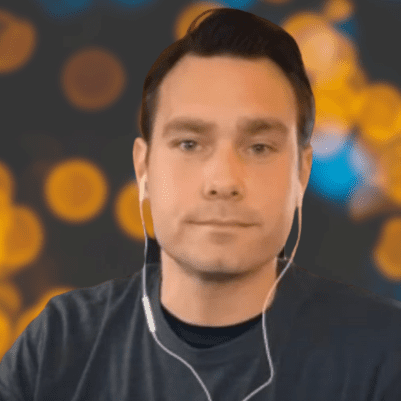 Monday-Friday
12:30pm - 1:30pm PST
If you'd like a walkthrough or more hands-on help, TI Trader Chris Varley is your guy! Feel free to ask Chris anything about our software. His Q&A sessions are fun, engaging, and very easy to follow. Ask your questions and let Chris walk you through everything on your screen.
Head here to join him live! Or email us anytime at support@trade-ideas.com.
Barrie's Live Trading Room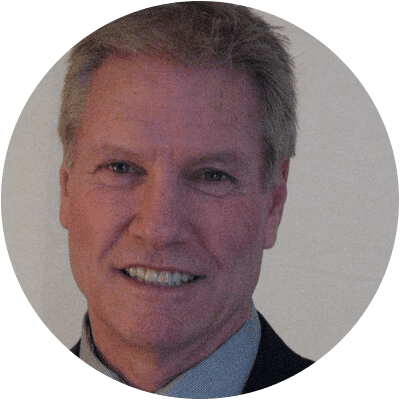 Monday-Friday
During Live Trading Hours
To see the market action through the eyes of experienced traders, join Barrie daily in our free Trading Room and pay close attention to the Trader's Chat
Barrie discovered his passion for the stock market after obtaining an Engineering Degree in Metallurgy. In 2013, he suggested to Trade Ideas that they should have a Trading Room. Head here to join him live!