THE TRADE IDEAS STORY
Past & Present
We founded Trade Ideas in 2002 after an experience we now affectionately call the $50 million education. In 2000 we were part of a venture capital financed effort to bring direct access trading technology to hedge fund managers. It turned out that rather than helping us nurture and grow the business, technology, and vision, our venture capital partners taught us exactly what not to do, to the tune of $50 million.
Looking back in hindsight, it was the best thing that ever happened. By catering mainly to professional traders, active traders, and hedge funds, Trade Ideas LLC was able to build a name for itself.
In our previous venture we had the good fortune to meet and build relationships with very knowledgeable players in the business of investing and trading. We learned that access to high-touch information makes all the difference between success and failure. Investing and trading are difficult enough. And the amount of data out there for an investor or trader to look through makes it even harder to find any kind of an edge.
Trade Ideas software was created to be that edge – the difference between success and failure. Our technology accomplishes what no human can do. And that is to watch each and every trade of every stock in the markets and notify our customers about profitable activity so you can be the first to act.
Now established for over 15 years, Trade Ideas LLC caters to investors, traders, and market professionals in over 65 countries. Leading online brokerages license Trade Ideas proprietary technology for their premium trading platforms. We have fully automated trading available through Interactive Brokers.
Today, we watch the US and Canadian equity markets and unstructured data including social media to uncover even more predictive relationships.
Many educators like TodayTrader, Bulls on Wall St., and TradeCrushers use Trade Ideas as part of their education curriculum to teach students market dynamics.
The market is just starting to catch on to what Trade Ideas technology has to offer and we could not be more excited about the future of our business!
We make the computers in our data centers act like traders by playing thousands of trading scenarios every single day. Much like IBM's Watson, our computers are constantly learning which market relationships have predictive outcomes. Our software identifies what is working in a down market or in an up market, and suggests exactly what to buy or short and when to exit.
Trade Ideas does all the number crunching at our data centers allowing our clients to be the CEO of their financial empire. The CEO doesn't pour over spreadsheets, that's for accountants and statisticians. CEOs make decisions and put capital to work.
DAN MIRKIN
CEO / SENIOR MANAGING PARTNER
Dan Mirkin is the CEO at Trade Ideas and has been a pioneer and driver of new technology in the financial marketplace for over 20 years. Dan contributed to the design and testing of CyberTrader, the first
Show More
commercially viable Direct Access trading platform which was acquired by Charles Schwab for $400 million USD in 2000. In 1998, Dan founded FutureTrade Technologies in an effort to bring Direct Access technology to the institutional market. In March of 2002, FutureTrade successfully completed a $17 million USD round of financing lead by Menlo Ventures. Dan soon saw the need for a next generation research tool which compelled him to start Trade Ideas later that year.
Show Less
PHILIP SMOLEN
SOFTWARE ARCHITECT / SENIOR MANAGING PARTNER
Philip Smolen holds an MS and BS in Computer Science from the University of Texas at Austin. Philip brings over 25 years experience building mission critical systems that rely on real-time data. Prior to forming
Show More
Trade-Ideas, Philip worked as Senior Software Architect at FutureTrade Technologies, a maker of Direct Market Access trading software servicing hedge funds and institutions. In June of 2002, Phil left FutureTrade to start Trade Ideas LLC. Since then, he has been the architect of the Trade Ideas database and real-time search technology.
Show Less
BRAD WILLIAMS
COO / MANAGING PARTNER
Brad Williams is the COO and Managing Partner at Trade Ideas LLC, bringing over 25 years of experience managing financial technology. Finding success trading and consulting, Brad founded Future Trade
Show More
Technologies to create a Java based trading platform for hedge funds that raised more than $50 million dollars and was eventually sold to Interactive Brokerage in 2007. In 2003 Brad and the original founders of Future Trade Technologies, left the firm to start Trade Ideas. Brad has helped grow the business from a small startup to the company that is recognized as the global leader in streaming idea generation, strategy development and artificial intelligence.
Show Less
DAVID AFERIAT
BUSINESS DEVELOPMENT / MANAGING PARTNER
David is one of the Managing Partners at Trade Ideas and brings more than 20 years of experience in trading, consulting, software, utilities, capital markets, and consumer product industries. Working with
Show More
senior officers and key decision makers, he has advised both public and privately held companies with revenues ranging from $20 million to $14 billion. Work at Trade-Ideas taps experience in business development, customer acquisition and retention, corporate strategy as well as energy trading and marketing. David holds dual BA in Economics and French from UT Austin and a MBA from SMU. During his time at Trade Ideas, he has grown over 50,000 accounts in 19 different countries
Show Less
SHARI MIRKIN
CFO
Shari is the CFO of Trade Ideas, holding a BS Finance degree from the University of Arizona. Beforehand, she was a brokerage professional focusing on the active electronic trading market segment and later
Show More
switching focus to mini prime brokerage services for hedge funds. She held NASD series 7,24, 55, and 63 licenses.
Show Less
JAMIE HODGE
DIRECTOR OF EDUCATION
Jamie is the Director of Education at Trade Ideas. He started trading as a SOES bandit in the 1990's and is an early advocate of Trade Ideas Technology. Jamie joined the company in 2007, and created the "Hour of
Show More
Power" program. Prior to trading, Jamie was founder of a Broker/Dealer known as the The Avantus Group, located in Austin, TX. In 1996, he left to pursue his trading career.
Show Less
MICHAEL FRANZ
SYSTEM ADMIN
Mike was the first programmer we hired, so he's worked on all sorts of things over the years.  Now he mostly applies his cool under fire intellect in our server room. We knew Mike was talented from his first interview.
Show More
He destroyed the curve, answering questions that we eventually had to retire because no one else could get them.
Show Less
MARISSA GOODBODY
AFFILIATE MANAGER
Marissa began her professional career with Trade Ideas in 2009 as the Client Relations Manager. Since then, she has taken multiple roles from managing the Support department to designing content for the
Show More
website, coordinating events, along with some marketing experience. Presently, she manages the Referral Partner Program and is committed to growing and maintaining relationships with affiliates. In her off time, you can find her in the hood (motherhood).
Show Less
SCOTT OLSON
MARKETING DIRECTOR
Scott joined Trade Ideas in 2012 as Director of Marketing to jumpstart direct subscriber retail sales. Trade Ideas is currently enjoying record subscriber growth of over 350% in the last 3 years. Scott's background includes
Show More
sales training and management, digital marketing, lead generation, and media buying. In 2001–2003 Scott worked with the Trade Ideas founders' previous venture, FutureTrade Technologies, helping secure a $17 million USD round of financing.
Show Less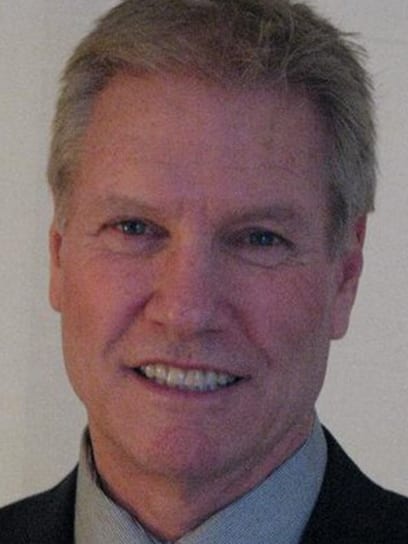 BARRIE EINARSON
TRADING ROOM MODERATOR
Barrie discovered his passion for the stock market after obtaining an Engineering Degree in Metallurgy. In 2013, he suggested to Trade Ideas that they should have a Trading Room. The simple text-based forum
Show More
would soon evolve into a robust trading community where he shares his screen and chats live with attendees.
Show Less
KATHY LEWIS
PROGRAMMER
Kathy began at Trade-Ideas in 2010 as a total career change after having been a chemist for many years. She wears many hats and has been contributing to wildly diverse projects ranging from .NET, Google
Show More
Web Toolkit and many others. When not at her computer she enjoys the family parrots and her hobby as an avid roller skater.
Show Less
JULIO ORTIZ
PROJECT MANAGER
Julio began at Trade-Ideas starting in 2011. For over 25 years, he has volunteered for Odyssey of the Mind and Destination Imagination. As a volunteer, he has witnessed students present solutions to
Show More
technical and scientific challenges based on research and teamwork while learning the skills needed for their solution.
Show Less
DAVE MABE
DIRECTOR OF SOFTWARE DEVELOPMENT
Dave Mabe has been an active trader for over 15 years.  Prior to joining Trade-Ideas in 2011, Dave started StockTickr, an online trading journal. Dave created Holly, Trade-Ideas Artificial Intelligence implementation,
Show More
drawing from machine learning and data analysis techniques that he's used in trading strategies for many years. Dave also was the architect behind Brokerage Plus and the Trade-Ideas stock charts.
Show Less
KELLY NOGUEIRA
CLIENT RELATIONS MANAGER
Kelly began her career with Trade Ideas in 2015 as an Account Specialist. Since then, she has earned the role as the Client Relations Manager and strives to make the customer experience simple, positive, and
Show More
consistent. When she is not working or helping others, Kelly is either dancing, swimming or grubbing!
Show Less
STEVE GOMEZ 
PROFESSIONAL TRADER / EDUCATOR
Steve began trading markets back in 1995 and is Trade Ideas user # 03. In 2007, he teamed up with good friend, Andy Lindloff, and traveled to China as a western stock trading mentor for a large prop trading
Show More
firm. In 2010, Steve and Andy created DittoTrade so people could open an account and have that account mirror exactly what the "lead trader" (Steve's account) was doing via desktop sharing
.
Steve joined the Trade Ideas team in 2016, and has helped them with the growth of new subscribers who need a helping hand along the way in learning the tools of Trade Ideas platform and trading basics.
Show Less
ANDY LINDLOFF
EDUCATOR
Andy is a veteran stock trader. He joined Trade Ideas in 2016 as an educator and content provider. He also works in business development and building professional relationships on an institutional level.
Show More
Previously, he and Steve were successful lead traders at DittoTrade.
Show Less
BILL BARSTOW
TECHNICAL SUPPORT
Bill started at Trade Ideas in 2016 providing customers with technical support through Chat and Help Desk systems, develops documentation and video help, as well as working directly with the Development Staff
Show More
in testing functionality as it is being produced. "
If you can grasp the language that works for a particular person, you can translate 'Technical' into human-speak. That's what I do." 
When not working, Bill runs a small family farm, plays guitar, and enjoys woodworking as a hobby.
Show Less
SEAN MCLAUGHLIN
SALES / EDUCATOR
Sean has experience trading stocks, futures and options. In 2002, Sean joined the CBOT and bootstrapped a small hedge fund with a handful of investors. In 2011, Sean joined StockTwits.com and became the Director of
Show More
Community, helping 10x user growth over the next 7 years through a mix of community engagement, outreach, coaching, and podcasts. Sean joined Trade Ideas in 2017 where he is engaged in sales and training, and educating others on the AI and sophisticated trader tools across social media, blogs, podcasting, meetups, and conferences.
Show Less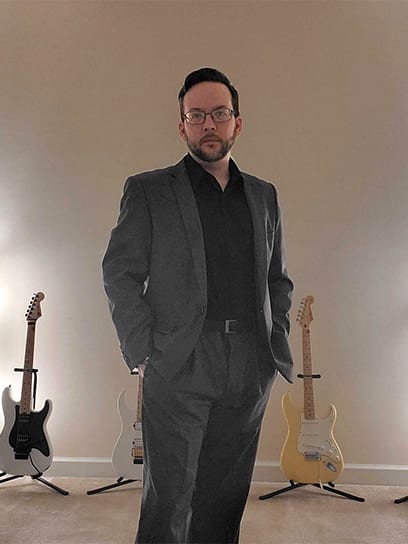 WILLIAM TARELLO
SUPPORT
William joined Trade Ideas in 2018 and works directly with the development staff. He also assists with online chat and support tickets, bridging the gap between clients and programmers. When he's not studying,
Show More
playing music or playing with technology, William can usually be found with a guitar in his hands and watching Godzilla and Tokusatsu movies in Japanese.
Show Less
CHANTE PAIGE
ACCOUNT SPECIALIST
Chante joined Trade Ideas in 2018 and currently works as an Account Specialist. She has an extensive background with working in customer service and support. Chante is always up for a challenge and her
Show More
motto is,
 try to do better than the day before.
Outside of work, she is supermom.
Show Less
RUDY PRATHER
GRAPHIC / WEB DESIGN
Rudy started at Trade Ideas in May of 2018. Working in the Marketing Dept., his focus is on Graphic and Web Design. He was born and raised in North Idaho and moved to San Diego in 1999. He holds a
Show More
Bachelor's degree in Media Arts and LOVES design. In his free time, he's usually hanging out somewhere outdoors with his wife and pups.
Show Less
SKIP SHEAN
MARKETING CONSULTANT
Skip Shean has a diverse set of professional experience, including eight years in operational management consulting; ten years in online stock & options brokerage marketing. To San Diego in 1999. He holds a
Show More
Bachelor's degree in Media Arts and LOVES design. In his free time, he's usually hanging out somewhere outdoors with his wife and pups.
Show Less
MICHAEL NAUSS
PROFESSIONAL TRADER / EDUCATOR
Michael has been scalping and trading the market for over 12 years. During that time, he drank the Trade-Ideas koolaid and became an avid user and content creator. When not buried in backtests and
Show More
trying to find that next best algo for Holly, he is helping customers with their setup and Automatic trading system, Brokerage Plus.
Show Less
What Customers Really Want
Anyone involved in the markets is there for one reason, to make money. And that is exactly what we help our customers accomplish with greater efficiency.