Meet Steve Gomez
Trader and Educator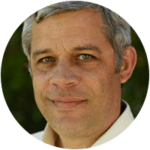 Schedule Training or Access Education Resources
Steve Gomez began trading markets back in 1995. In 1998 he met Dan Mirkin before Trade Ideas was even conceived. When TI was launched in 2003, Steve was a first adopter of the scanning platform and was giving Dan and the team ideas for alerts to design. In fact, Steve is user #3 in the system going all the way back to 2003.
Over the years, Steve has traded his own account both day trading and longer term position trading. In 2007, he teamed up with good friend Andy Lindloff in traveling to China as a western stock trading mentor for a large prop trading firm there. Once a month for a week, either Steve or Andy would fly to China for hands on mentoring of Chinese traders taking on the US markets in the middle of the night. Using desktop sharing software to stay in touch with the students overseas, the idea was born to launch a real time screen sharing service for people who wanted to pull up a chair and watch 2 professional traders do their thing while educating along the way. This new concept was detailed in the New York Times Sunday Business edition back in 2010 and many people went on to copy this model.
In 2010, Steve and his business partner Andy took the service to a whole new level. Using a company called DittoTrade, people could open an account and have that account mirror exactly what the "lead trader" account was doing. During this three and a half year period, Steve and Andy outperformed that S&P 500 handily before the account was closed down to pursue other ventures.
Steve has contributed a chapter to the book titled "The Stocktwits Edge". He has written numerous articles for "Stocks, Futures and Options" magazine and has spoken live at the Los Angeles Money Show. Most of his personal thoughts and market opinions are expressed on Twitter @TodayTrader.
In January of 2016 Steve officially joined the team at Trade Ideas to help them with the growth of new subscribers who need a helping hand along the way in learning the tools of Trade Ideas platform and trading basics.
Lead trade account % gains vs. SPY since inceptions