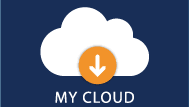 My Cloud
This is where you can keep all of your scans and layouts above PC troubles high up in our Cloud for easy access!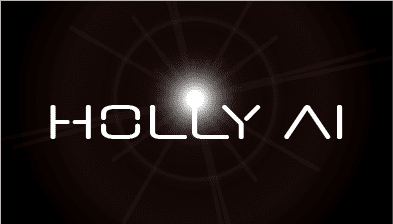 Holly A.I.
This is the channel that brings you to our Virtual Trading Assistant, Holly. Holly will begin making alerts as early as 9:35am Est and continue throughout the day. Alerts will only happen when a stock meets the criteria of the proprietary strategies Holly has optimized and back tested coming into the day. All alerts from Holly will have a series of different exit parameters, all of which you can learn more about in our Full Holly Guide here: https://www.trade-ideas.com/hollyguide/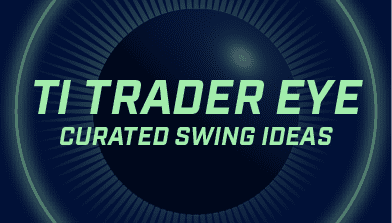 TI Trader Eye
This Channel has curated stock ideas from the Traders and educators of TI. None of the ideas should be taken as advice, but used more as a guide into what we as swing traders are looking for in our own personal setups. The Ideas generated here are held on a server side symbols list, and are intended to be a hold of a day or more. As some friendly advice, if the cookies are on the table take them (Jamie Hodge) meaning if you find yourself using this channel and in some winning positions don't be afraid to take profits! Additionally this channel is not intended to be a substitute for a trading plan, and every trader should have their own personal plan before entering a trade!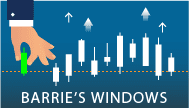 Barrie's Watchlist
Barrie is the team member of Trade Ideas who leads our live trading room during market hours. The way he puts together this list daily combined with alert windows that give him and the traders using them focused data, clearing up the noise of the market for better decision making. Please note that Barrie changes the name of this list weekly and you will have to load it each week for the updated version.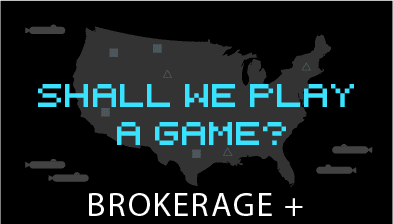 Brokerage Plus
From here you can load our Portfolio manager that has a direct link to Interactive Brokers. Here you can view and manage any and all of your positions in one convenient place, place trades, stops, and limit orders. No need to juggle back and forth trying to track your held positions progress. This is also where you can load your own custom strategies for manual and automated trading, along with automation of Holly. Also included here is our real time simulator where you can put to practice all of these strategies before going live and risking real capital.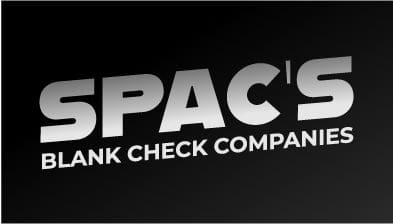 SPAC's Blank Check CO's
SPAC - (Special Purpose Acquisition Company). This channel shows you companies that are thinking outside the box on how to get other companies to the open market, leaving tradition and dogmatic views in the dust. Here you will find companies ready for that next big move before they actually get to market.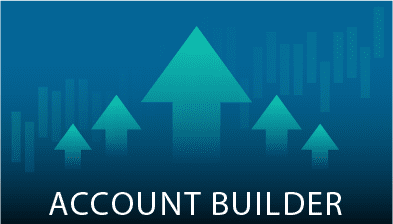 Account Builder
This channel is set up with scans looking at stocks between $1-20 for traders with smaller account sizes, that have solid volume so traders can get into those affordable positions for solid % gains, while knowing there are buyers and sellers interested in what is being displayed.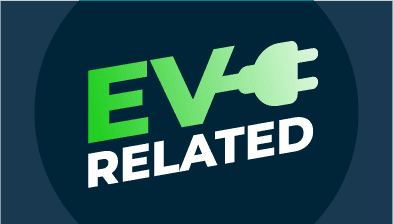 EV Related
With what seems like everyone being ready to join the wave of alternative energy, this channel shows you stocks focused on companies that believe they are leading the new electric energy surge. Hedging against traditional energy plays, the focus is on the electric car market, rechargeable batteries and companies that find, make and bring these materials to market.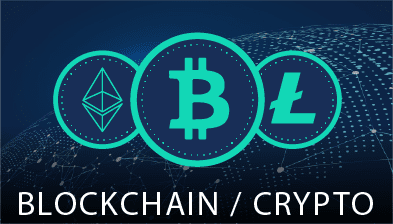 NFT/Crypto
This channel does not provide data on Bitcoin pricing or NFT's, but looks at ways to play the Crypto and Blockchain security space through traditional equities markets. There is more than one way to skin a cat as they say, and this is a way to skin that $BTC without actually owning it.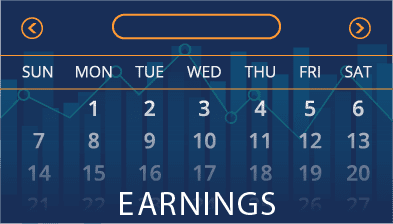 Earnings
This channel is set up with scans showing stocks that are making big moves close to and on their earrings date for traders that are looking to take the wild ride and volatility that comes on these critical days in "earning season".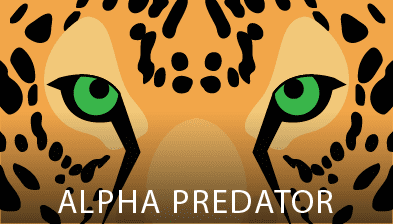 Alpha Predator
This channel, like the Cheetah displayed, is for fast movers in that true Alpha mode with volume and price action ready to pounce for that fast "cash profit" potential. With the speed things move in this channel you need to be prepared to strike like a Cheetah.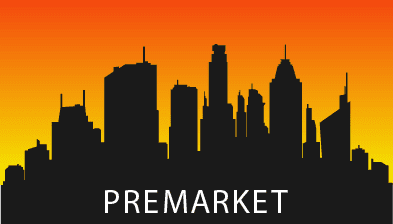 Premarket
This channel comes to life via Top lists (Gappers) and a Multi-strategy window at 6:45am EST and charts from 7:00 am EST with a set of scans showing stocks that are on the early move up and down from the previous day's close, giving traders a chance to participate in this time frame's market action and also prepare for what will be on the move at the open.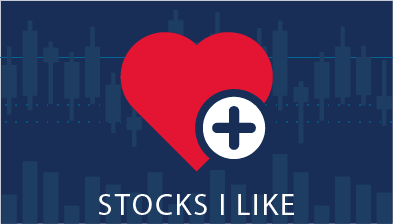 Stocks I Like
This channel displays a simple top list (T Window) with the symbols you have "liked" by clicking the Heart in the chart. The heart option is available in every chart so that people that like what they see can 'like' much like they do posts or other things in social media. This channel becomes your custom fingerprint to the market as the only things that will appear in it are things YOU have actually liked! There is also an alert window with a conglomerate of selected alerts so you can see what alerts these tracked stocks have met on the day. Please note, that when you hover the cursor over the heart you have clicked, it will display the date and time you "liked it" so you can keep track of the progress of that ticker since it was liked.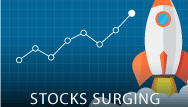 Stocks Surging
The scans in this channel are set up with some of the same high volume filters as the earlier channels, but here they have not traded as many shares when the volume surges come in, the point is trying to catch these moves early as they may just be starting to heat up. The Multi strategy window in this channel also does this on a multitude of time frames, from intra day highs to 52 week highs, giving time frames day traders and swing traders alike can use.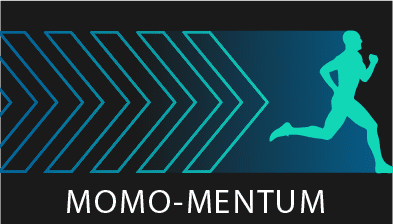 MOMO-MENTUM
The scans in this channel are designed for the pure momentum traders. You have New Highs on big volume, you have Low float, and one of our most popular Multi-strategy windows, Extreme Master Blaster. It has 5 Strategies, giving traders a choice in price range and float.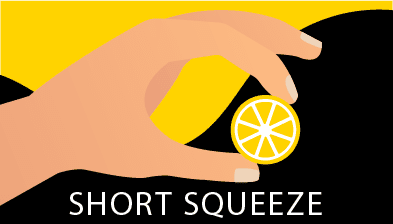 Squeeze Me
This channel and its scans focus on Stocks with high short float interest that are off their lows of the year, while at the same time near short term positions in range highs that might have the shorts scrambling to cover their trades giving fuel to the uptrend that has already begun. These Top lists combined with an Alert window that has some volume spike alerts can give that quick "short squeeze" pop we all long to be a part of.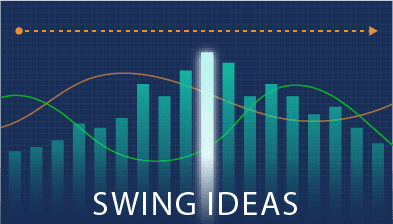 Swing Ideas
Not all of us can sit around all day every day watching scans and charts. That is where this channel comes in. With scans configured differently the ideas generated in this channel have the potential for that longer term hold, whether you are a BTFD trader, short float trader, or looking for different types of crosses, this channel has it all.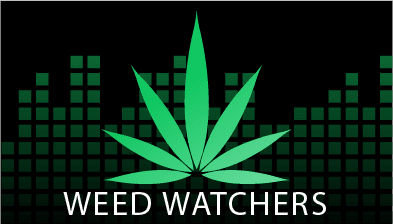 Weed Watcher
This "High flying" channel gives traders a chance to plot all things pot! The scans in here are focused on our 420 symbols list so the data is laser focused on this sector, offering Top lists and Multi windows to play both long and short sides while keeping in focus those pot stocks with solid potential.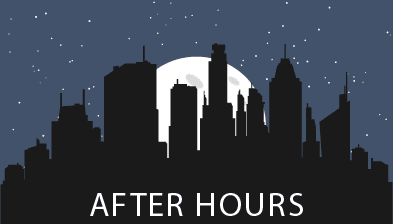 After Hours
With two Top lists, one for stocks that have moved up and down the most, and one that is showing stocks with the highest volume after hours this is where you can find all of the action after the closing bell. The Multi Strategie window here shows stocks in the after hours making new highs, lows and what is moving the fastest in those directions for that after hours trade or to prepare for what might be the big mover the next day!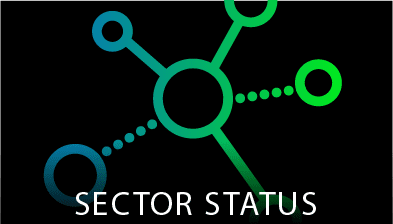 Sector Status
This is a top down sector and stock breakdown. This channel shows you which sectors and which stocks within the sectors are specifically up or down the most.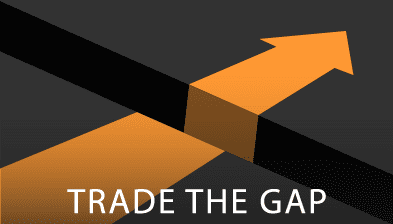 Trade The Gap
We all like to know what is gapping in the premarket, but what happens once the market opens? In here you will find a series of scans from Top lists that continue to show the flow of these gappers, to Alert and Multi windows looking gap and go, and gap and crap plays giving traders the opportunity to ride the wave up or hit the slide back down.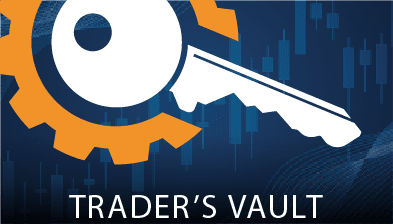 Trader's Vault
Here is where you will find some of the most popular go to scans from our traders- Steve, Andy, Barrie, Jamie, and Sean. These scans are tried and tested over the years and have remained a staple in all of their layouts. Select one to add to your own custom layout, or choose them all!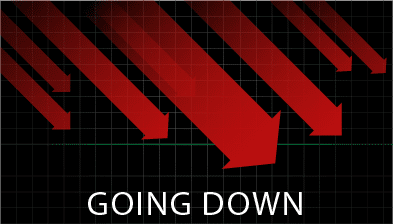 Going Down
Believe it or not there are occasions when stocks go down. Here we combine a series of Top lists with the columns sorting in a variety of ways for a variety of time frames that these stocks are moving lower. Combined with a powerful Multi Strategy window showing alerts from different filter and alert sets you can find those falling knives and bull traps on those odd red days.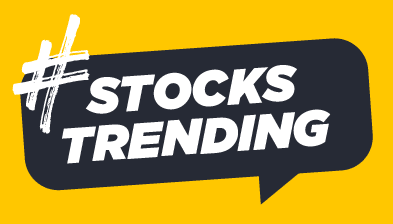 Trending
Let the trend be your friend! Here is a simple channel with just a couple of scans. A Top list with stocks that are moving up in a longer period of time using the above the 200D filter, and an Alert window that is loaded with a myriad of selected alerts showcasing our ability to find trends in any market and in any direction.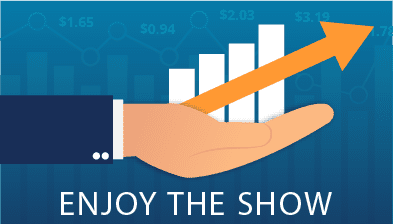 Enjoy The Show
This versatile channel has a Top list focused on lower float stocks up from the previous close looking to continue "showing off". The Multi Strategy window in this channel again gives users a "show" with 15 active scans and several more that can be activated with just a click, showcasing just how sophisticated our scans can become with filter and alert sets that are unmatched anywhere else!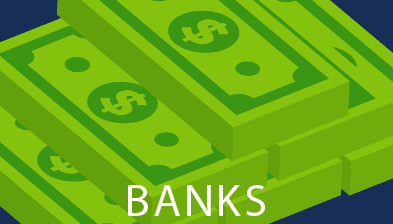 Banks
While crypto is all the craze, we have to pay homage to the traditional financial sector. Top lists in this channel are once again utilizing symbols lists and the displayed columns sorted. The Multi Strategy in this channel is also utilizing this symbols list while having all of the strategies enabled to find what banks are moving in what direction and what support, resistance, crosses, and volume are involved in these moves.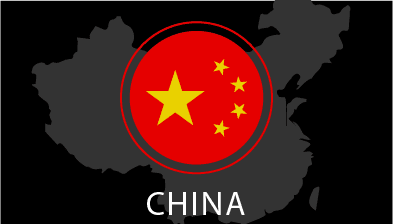 China
As the second largest economy in the world, how could we not pay attention to China? We keep the theme here of Top lists with symbols lists focused on all things China and use the column sort as we have in the past for different displays of the data. The Multi strategy window here is as well utilizing the same symbols list while deploying all of its strategies for an all hands on deck approach of alerts in any and all directions.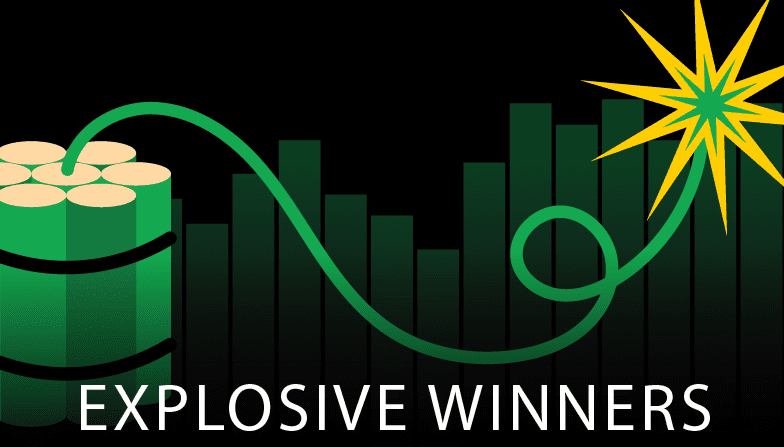 Explosive Winners
Once again here we have a set of Top lists that while simple with the filters we show off how what column we sort on is just as important! Each Top list is sorting on a different filter/column showing how these filters display these setups. In addition we once again have a Multi strategy window here with different scans showing alerts and setups that have that potential bang. From stocks that are well above a recent high or low, to stocks making big moves before or after regular hours, traders can find it all here!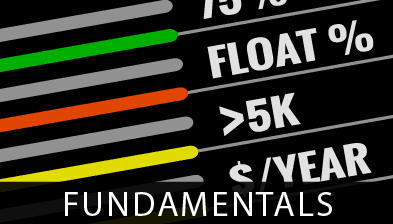 Fundamentals
While Trade-Ideas is primarily focused on technical analysis, we are not ignorant to the importance of the fundamentals.The Top lists in this channel carefully use a mix of volume (technical indicator) with fundamental indicators like PE, EPS and Income for the fundamentals, adding yet one more dynamic to any traders scan arsenal.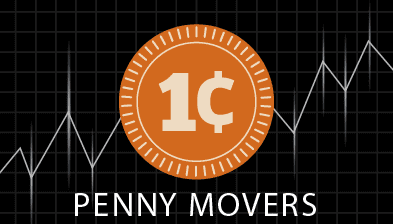 Penny Movers
As the name suggests this channel focuses on low priced low market cap stocks (Includes OTC and Pink Sheets) with serious volume primed for explosive growth. Utilizing the Top list format here we have strayed away from the symbols list theme from the previous channels and let the filters do all of the talking, along with our extremely versatile Multi Strategy window this channel never lacks "Trade-Ideas'' for those low low price plays.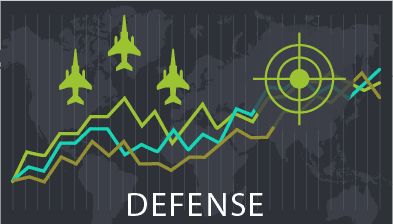 Defense
They say the best defense is a good offense, and the stocks in this scan are all focused in the sectors that provide both of these! Top lists that are pointed at aerospace, ammunition, defense, military vehicles, and national security, traders will be armed with the best possible info for these sectors. Combined with an Alert window showing direction of these movements traders will never be caught off guard.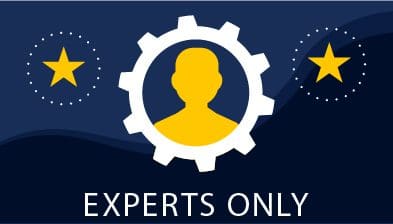 Expert Only
Here we take both traditional and unconventional looks at data and "Trade-Ideas" Here we explore filters not previously used such as "inside market" "standard deviation" and a "change in 30 minute filter" while still making sure these stocks have solid volume and interest in them.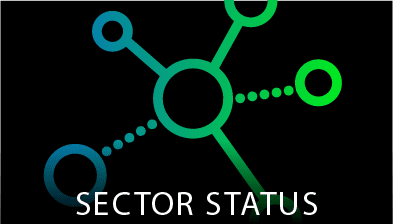 ETF Focused
This Channel has top lists with stocks sectioned off to the ETF's they are a part of, giving you a Wide view of the Big Sector ETF's and the underlying stocks that make make them move.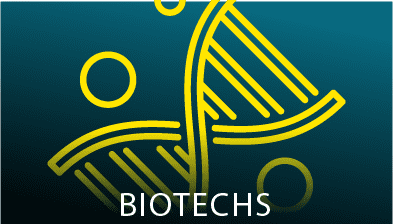 Biotechs
Once again we use the symbol list function combined with Top Lists showing Biotech stocks that have been actively traded, keeping traders apprised of what's moving in this sector. The Multi Strategy window here is also deploying all of its resources so no move in any direction for any reason is missed!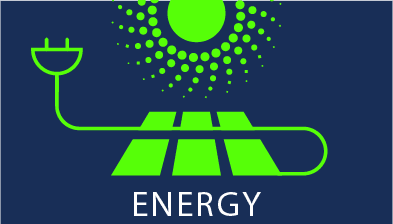 Energy
Here we use symbols lists pointed at the Top lists and Multi Strategy windows looking at everything from Oil, to electricity to coal, even with alternative energy on the rise these titans still play a role in everyday life and their ability to move markets. These are the scans that traders can use to follow these big movers.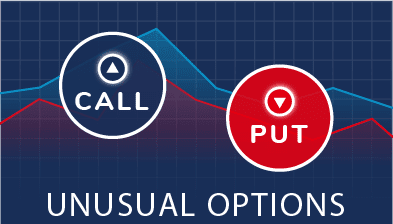 Unusual Options
In this channel each Top list has a set of options filters that match with the titles of said Top list utilizing our calls, puts and options contracts filters, sorting this data accordingly for display. The Multi Strategy Window here has 6 different strategies that use these filters for options as well as relative volume filters, and New Daily High and New Daily Low Alerts to show the movement of these options plays with different options and contract volume.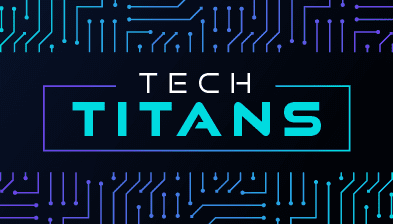 Tech Titans
Back with the Symbols list theme we keep things simple here with top lists and Multi Strategy windows focused on those industry leaders that have been helping to plow the markets forward time and again.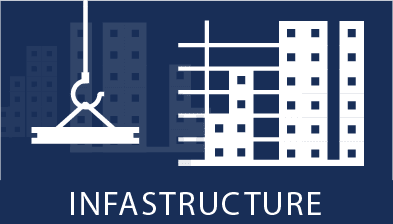 Infastructure
Using the symbols list pointed at one bullish and one bearish Top list we look at the stocks that are building anything from new homes to new highways, and fixing both and anything in between. The Multi Strategy window here has deployed a myriad of strategies utilizing these symbol lists and giving traders a look at how these stocks are moving and moving markets.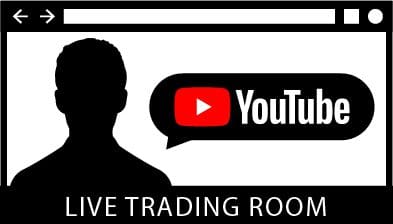 Live Trading Chat Room
Clicking this will bring you to our Live YouTube feed that Barrie starts at 9am est. One of our educators takes over at 12pm est for an hour-long live Q&A before turning it back over to Barrie. Again at 3:30pm Est, Chris Varley hosts open forum Q&A's Monday's, Wednesday's and Friday's. Tuesday's and Thursday's He hosts Getting started webinars going over the Very basics, these webinars are as well hosted on Zoom. Send us an email for a registration link. Here is where Traders and new users can come to have live demonstrations of the questions iching their brains!

Metals
Here we "dig in" to all things coming directly from the ground via the miners and the actual metals themselves (Gold, Silver, Iron Ore, etc.). We stick with the Top lists and the Multi Strategy windows that work and keep a laser focus on the stocks in this sector making the most noise.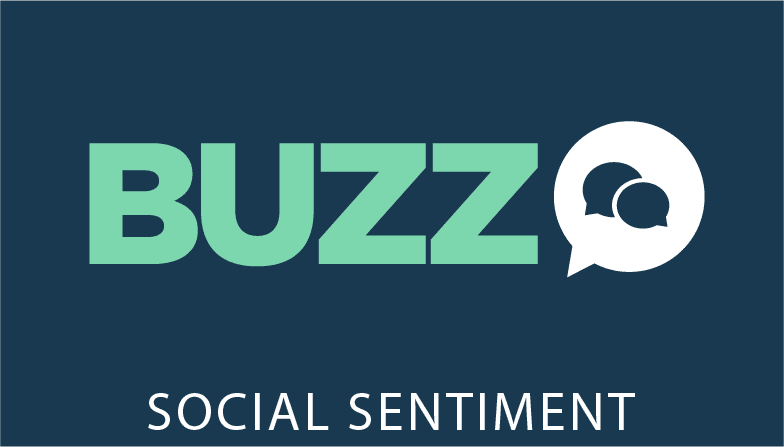 Social Sentiment
Scans in this Channel are for those "in the know" They look for stocks that are being actively traded and are a buzz on the stock world's social networks. All of the scans are showing stocks with high activity and interests (based on Social Media "Mentions") in the well above what they are normally discussed.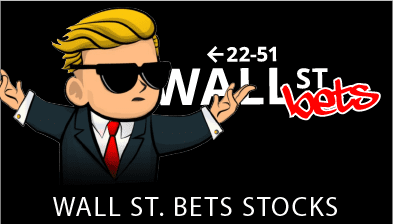 Wall Street Bets Stocks
Note: Trade Ideas is not affiliated or associated with Wall Street Bets or Reddit. This channel is simply looking at the SAME STOCKS that are being discussed on Wall Street Bets. Primarily this channel focuses on Game Stop GME, AMC, and Black Berry as well as other stocks that are Heavily Shorted by Hedge Funds. Hedge Funds often take large short positions, borrowing stocks they don't own and selling them in hopes of buying them back at a much lower price. Sometimes their aim is to drive the stock price to zero. When Hedge Funds make a mistake in their short bet, it drives the stock price of the shorted stock MUCH HIGHER. This channel is highlighting these specific stocks. It is similar in many ways to our Short Squeeze channel, but focuses on the main stocks in discussion on Wall street Bets.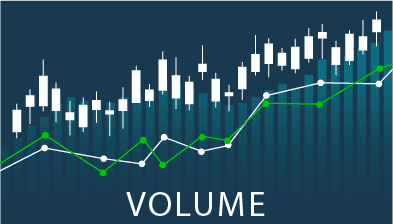 Volume
With two Top lists, one focusing on big thrusts of volume combined with change from open and change from close filter, the other looking at high 5 day average volume, these scans keep these highly liquid stocks in focus. The Multi Strategy window here, uses price filters combined with gargantuan 1 and 5 minute volume filter values to show what is really popping to new highs on the day. These are some of the fastest moving stocks on the day!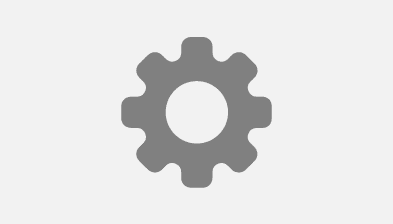 Gear Icon At The Top Of The Channel Bar
Here users can add custom channels to their channel bar by saving a layout to the cloud and loading it here to their channel bar with one of our images or a custom they like to import, this allows users to quickly switch between layouts seamlessly for easy access.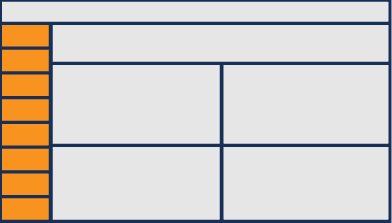 Docked Channel Bar
We have taken several of these channels and placed them in a docked format for more organization than the traditional ones. Due to formatting not all channels can or should be docked. We are constantly updating, adding and improving our channels so never hesitate to reach out to us if you have any questions!