Unveiling Trading Secrets: Making the Most of AI Alerts
Unveiling Trading Secrets: Making the Most of AI Alerts
Welcome traders and AI enthusiasts! Today's edition of Trade Ideas: Making the Best Trades is loaded with insights poised to revolutionize your trading strategies. Let's dive in and discover the fireside tales of Barrie Einarson's phenomenal stock trade that he pulled off splendidly! To Subscribe: https://go.trade-ideas.com/SHQ
Use Promo Code BARRIE25 for 25% off
The Magic of AI in Trading
Now, let me furnish you with a backdrop. This alert signaled at the opening bell of the stock market, during the second 15-minute window. The stocks then continued to chop around a bit, reaching a nadir before bouncing back and oscillating for the better part of the day.
"I kept saying, guys, please watch this if it takes out seven again."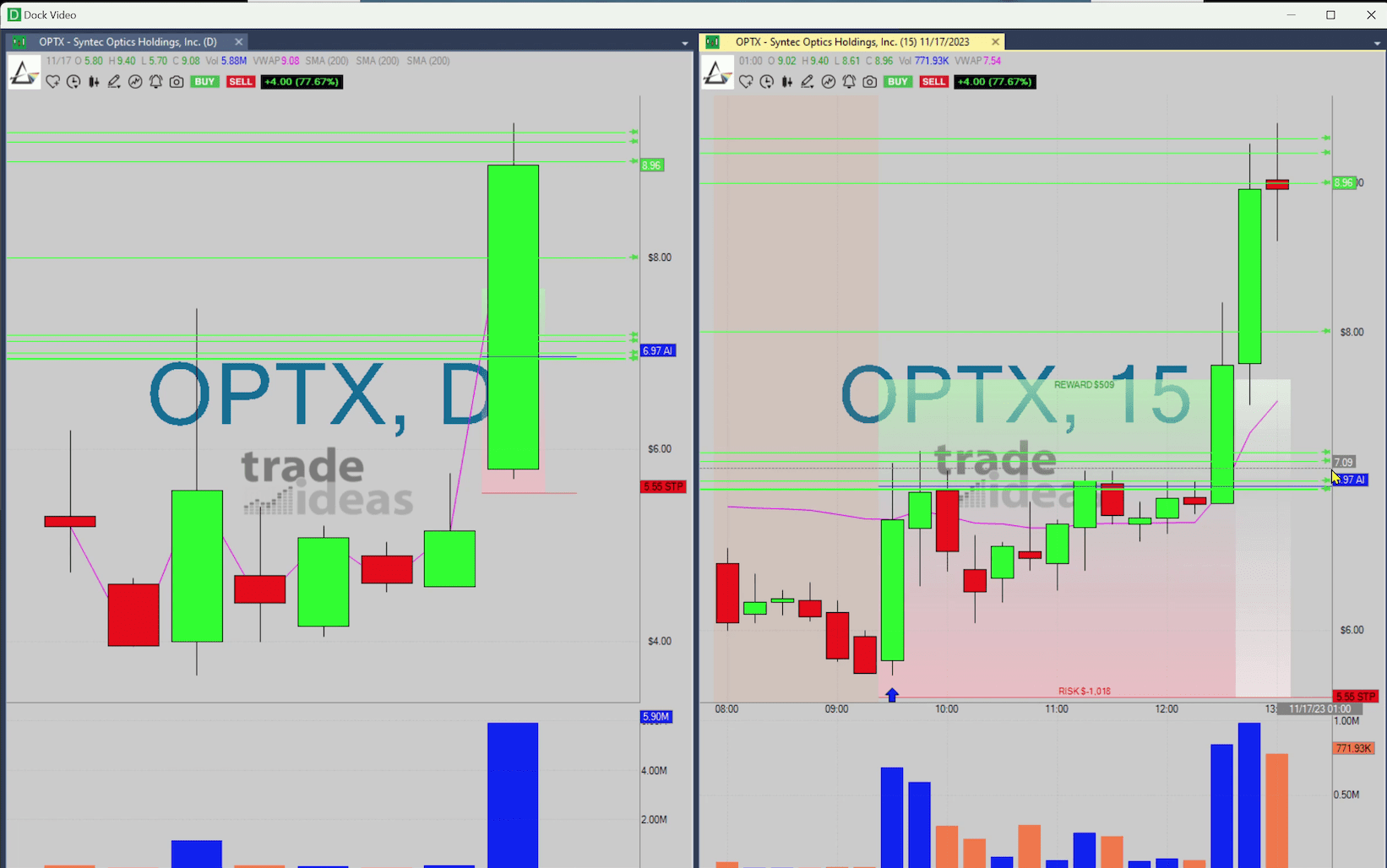 The Necessity of Volume Alerts
Interestingly, my price alert was previously set around 710, which you could notice from the blue line turning green at 714. Ah, the joy of precision! It's an amazing feeling when you come back from your lunch break and witness a surge of adrenaline pumping through your stocks!
What is also crucial to note here is, apart from the victorious price alert, my trade was also guarded by the robust fortress of volume. A prominent key in trading is to always be on the lookout for price alerts with substantial volume backing.
The Glory of Waiting: Patience Pays Off
Perhaps, the most conspicuous trait of a successful trader is their supreme level of composure and patience. Trading isn't just about profitability; it's about mastering the art of 'waiting' until your stock uncovers its true potential, just as our AI alert wonderfully performed at the right cues.
Patience: The Winning Ingredient of Trading
Many of our other scans succeeded in catching this splendid opportunity, as any momentum scan would have also detected this alert. The worthwhile takeaway from my experience is to couple your patience with a steadfast price alert, particularly tied to a requisite volume. This marriage of factors often paves the way to a lucrative trade! In my case, it was not just a successful trade, but a magnificent culmination to the week.
After sharing this innovative and successful journey with all you aspiring traders, I say adieu wishing you a fantastic weekend. Looking forward to sharing more insights in the coming week! Until next time, happy trading!