The Future of Trading is Here and It's Driven by A.I.
The Future of Trading is Here and It's Driven by A.I.
Good afternoon, friends!
Today, I'm here to tell you about what differentiates us from other AI tools in the trading market:
"We Have A Real AI"
Yes, you read it correctly. We have a real, advanced AI that crunches gigantic amounts of data unabated. Not just any data, but real-time and relevant market data. 
"The future of trading is here and it's driven by A.I."
Every morning, our AI presents you with trade ideas based on intricate statistical analysis. Just today, our AI provided five trades, each turning out successful.
Our premium subscription, a popular choice among savvy traders, is your key to unlocking these potent trade ideas. And today, you have the exclusive chance to seize our rare 30% discount before it vanishes!
Picture our AI as your personal, indefatigable trading consultant. It's constantly on the prowl for promising trades, offering you insights that translate into real value.
Let me guide you through some of today's strategic moves to show you exactly what our AI can do for your portfolio.
Trade 1: Ramaco Resources
Sixteen minutes into the open, we bought METC at $18.18. The stock then moved favorably throughout the day, peaking at $19.80 and currently up by $0.33.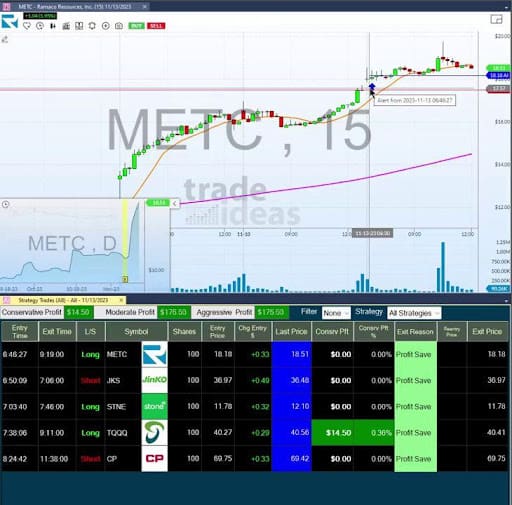 Trade 2: JinkoSolar
Our AI suggested shorting JKS at $36.97. As of now, this position has seen a positive shift by $0.49.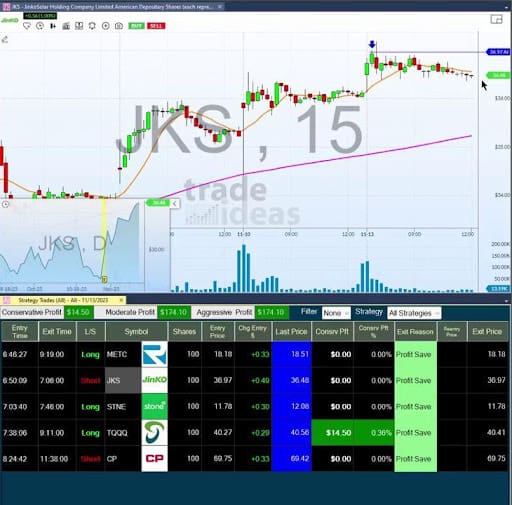 Trade 3: StoneCo Ltd.
The AI signaled to go long STNE, presenting an absolute beauty. The entry was marked at $11.78, reaching a high of 12.13 before a minor pullback and another upward move.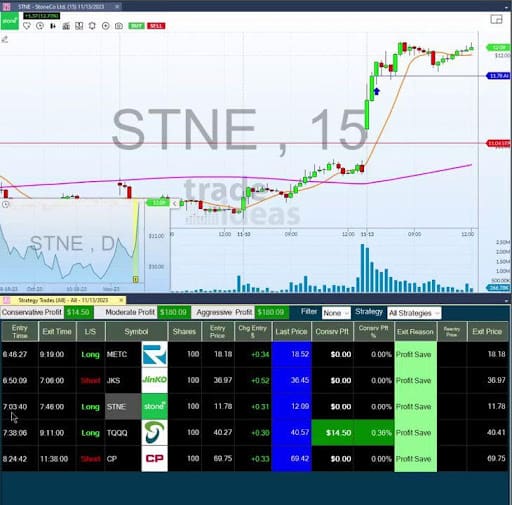 Trade 4: ProShares UltraPro QQQ
A challenging but volatile trade was entered into with the triple shorts TQQQ, indicating a potential market pullback. With 100 shares purchased, a profit of 31 cents has been made so far.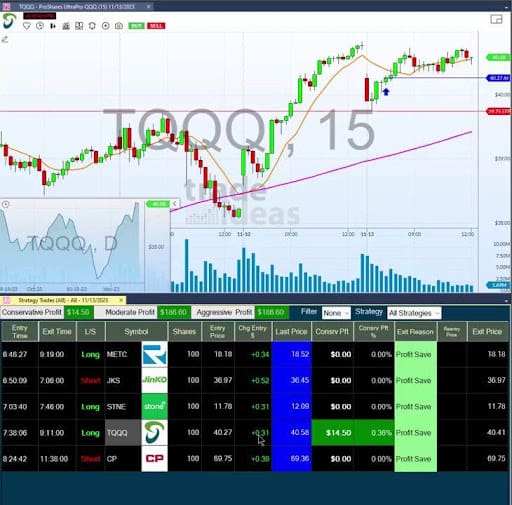 Trade 5: Canadian Pacific Kansas City Limited
A short in CP was suggested at $69.75. Current trends suggest a further breakdown might be looming.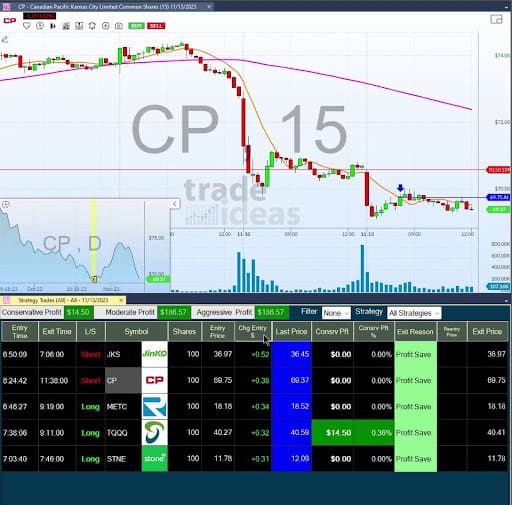 These trades are designed to swing if they stay profitable. It's worth mentioning that it's rare for traders to hit 5 for 5 trades consistently and even unprecedented for most.
A Glimpse at Last Week's Trades
Looking back at last week's activity, we saw an upward spike of $3 on Duke Energy from an $89.56 entry.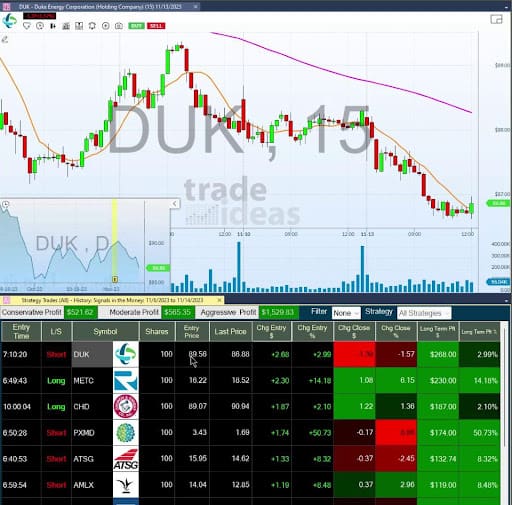 Another interesting trade occurred in METC which was entered at $16.22, witnessing considerable percentage moves.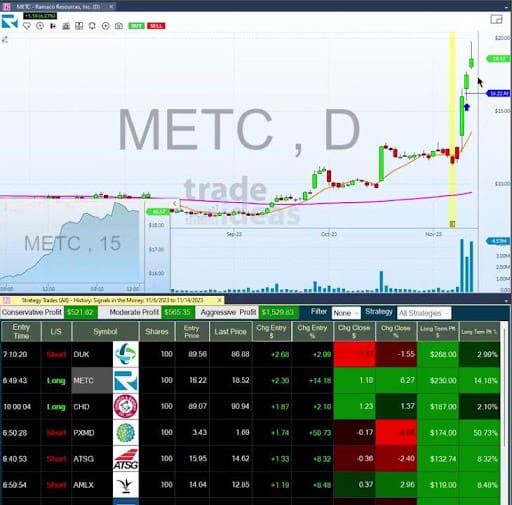 An impressive 50% was achieved shorting PXMD.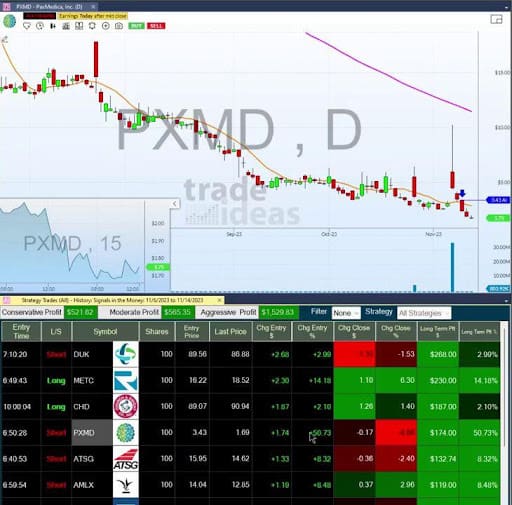 All these profits may sound surreal but are indeed the reality of our AI-backed trade suggestions. It's not my intent to oversell, rather to provide you with an insight into why the premium subscription is a traders' top choice.
Now we're at the core of our 'test drive,' allowing you to take advantage of our AI tool and experience firsthand what sets us apart from every other fintech vendor.
Looking forward to another exciting trading day tomorrow. Until then, happy trading!