Trade Ideas automatic scanner makes trading more visually appealing; Keeping your eye on the prize has never been easier
Trade Ideas automatic scanner makes trading more visually appealing; Keeping your eye on the prize has never been easier
Written by Katie Gomez
Many people believe there are good and bad days, boring days, and exciting days in the market. With trade Ideas, there is always something new to get excited about. Every seemingly bad day, Trade Ideas offers a new opportunity waiting to be seized; and for every seemingly boring day, we offer new and exciting plays. The automatic scanner from Trade Ideas provides the shortest distance between you and your next winning trade.
The markets never stop. The only thing that does shut off is our focus or motivation when things aren't looking exactly how we want them to. The stock market is a multitude of thousands of symbols moving up and down, which can be challenging for a trader to keep track of but not impossible with Trade Ideas; our program helps simplify the process of finding which symbols you should focus your energy on.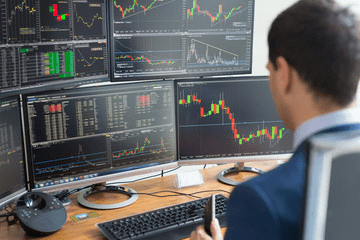 To beat the market, you don't have to work harder—you need to simplify and work smarter. You work smarter by learning to cull your watchlist and pivot from your usual stocks to the ones you should be focusing on to make the most money. Trade Ideas helps you do that by monitoring the market in real-time.
You can continue to make your own observations or the "market homework" you assign yourself in the evening after market close to create a watch list for the next day. However, the difference is that your observations and predictions are based on past data, while Trade Ideas offers real-time data to make the most out of your trades.
The real-time data Trade Ideas offers is especially important for day traders as their success relies on moment-to-moment changes in the market. Here, ELOX is an example of what's moving and the best way to look at it.
The Trade Ideas automatic scanners offer new, easy-to-read charts, demonstrated in this tweet, which are now like a picture in a picture. You can save space by having two time-frames in one chart: the bottom corner line is the daily chart, and the main chart is the 15 minutes.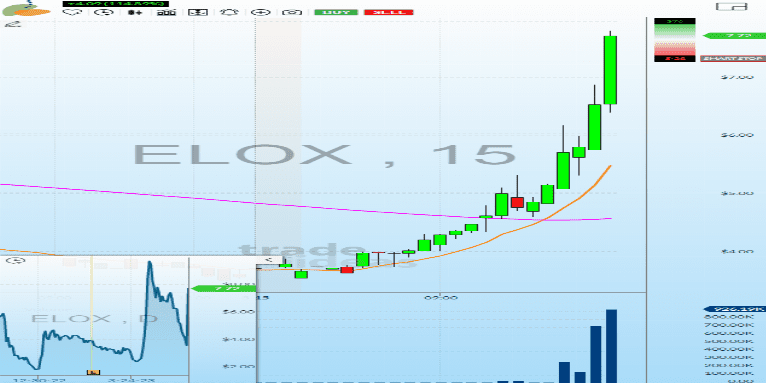 We are leaving behind the look of the outdated spreadsheet style, evolving from an overwhelming display of information to a more simplified demonstration of data that is also more appealing to the eye.
Over the last year, Trade Ideas has become more visual and user-friendly, starting with the innovation of stock races. This new type of scanner is building on that idea to make trading more visual and prevent information overload to the user.
Our screen time is constantly increasing, using our devices to scroll through social media, stream shows, talk over Zoom, read online articles, etc. In addition, traders spend up to another 8 hours following their trades. The amount of screen time traders endure already causes headaches, eye strain, and stress. However, the sensory overload that occurs when our eyes can't even focus on the information in front of us on the screen makes the trading environment that much more stressful to handle. Absorbing information should not be as difficult a step in the trading process as it is, so make it easier on your eyes and your trades using Trade Ideas.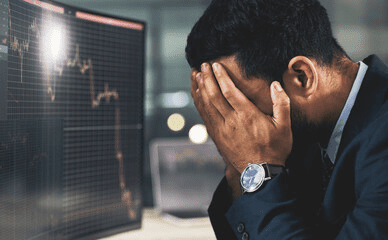 Let Trade Ideas make your trading more manageable by providing the information you need in real-time every day and redirecting your energy to the trades you should be focusing on. Our energy is precious, yet we often squander it by focusing our attention on the wrong trades. The Trade Ideas scanner might surprise you as it helps point you in a new direction by showing you actionable trades.
Even on slow days when it looks like nothing is happening, our automatic scanners will continue to surprise you with new plays like ELOX. Trading has never been more simple. Let Trade Ideas' new automatic scanners offer you the shortest distance between you and your next winning trade. Trading is a complex game to play, let alone win; why make it more challenging than it has to be by attempting to play on your own? Instead, let Trades Ideas act as a second set of eyes, watching your back to ensure you focus in the right places.