2023 New Year's Resolutions for Stock Traders
2023 New Year's Resolutions for Stock Traders
Written by Katie Gomez
Having tailored resolutions helps create a well-managed year. Setting sustainable goals that helps you take accountability for a higher probability of fulfillment come next year. Instead of asking obsolete questions and offering unfulfilling answers, such as "How did you recover from the losses in 2022?", try entering the new year with a fresh perspective by creating a new tailored trading plan by considering your recent losses and new goals. As cliche as it sounds, it may offer you solace to treat your 2023 trading plan as you would your resolutions.
New Year's Resolutions tend to die off by February because the actions we take to fulfill them are either too large (not sustainable) or insignificant (not seeing results). The same can be said for the stock market. The previous year only affects the market as long we let our past trades haunt us. Although the new year has just begun, spending it living in the past is counterintuitive to success. Success as an investor in 2023 will require you to give up the losses still lingering from the previous year and start preparing for the new one.
In this article, I will offer five possible new year's resolutions to help you reduce stress, improve investment performance, and lead a healthier investment life in the coming year.
1.) Go on a media diet. Many investors need help finding a balance between staying well-informed and being overstimulated by the news they follow. It becomes an addiction for investors, coping with the uncertainty of their investments by oversaturating their minds with various information. Overstimulation of media begins to cloud judgment and impair cognitive thinking abilities, leading them to trade more often than recommended. Overtrading can result in adverse performance and possible tax consequences.
2.) Don't make big bets on uncertain outcomes. Now is not the best time to go all in and take higher-risk investments. If the last couple of years has taught us anything, it's that things often play out differently than we expected. For instance, the COVID-19 pandemic in 2020, the resulting increased interest rates by the Federal Reserve in 2022, and the inflation we're currently experiencing are all examples of unprecedented events.
Given the state of our current economy, the only thing on the menu for 2023 that's most likely to occur is a recession and possibly the start of a new bull market in its wake, yet the exact time is still uncertain. Therefore, it is in your best interest this year to focus more on your plans and processes than on tracking forecasts.
3.) Focus on your process, not your goals. Although it seems counterintuitive, your time and money this year will be better spent refocusing on your plan and processes than forecasting and goal setting. The market could care less about your individual goals for the year, so focus instead on what you can control: your trading process. In 2023, redirect your energy into reallocating portfolios, choosing less risky investments to buy, and dedicating research time to find when to sell.
If you focus on getting these three things right, you can yield the best returns relative to the current market. Additionally, refocusing your priorities this year will help improve your risk management and tolerance in future trades, shaping you into a stronger and smarter investor come 2024.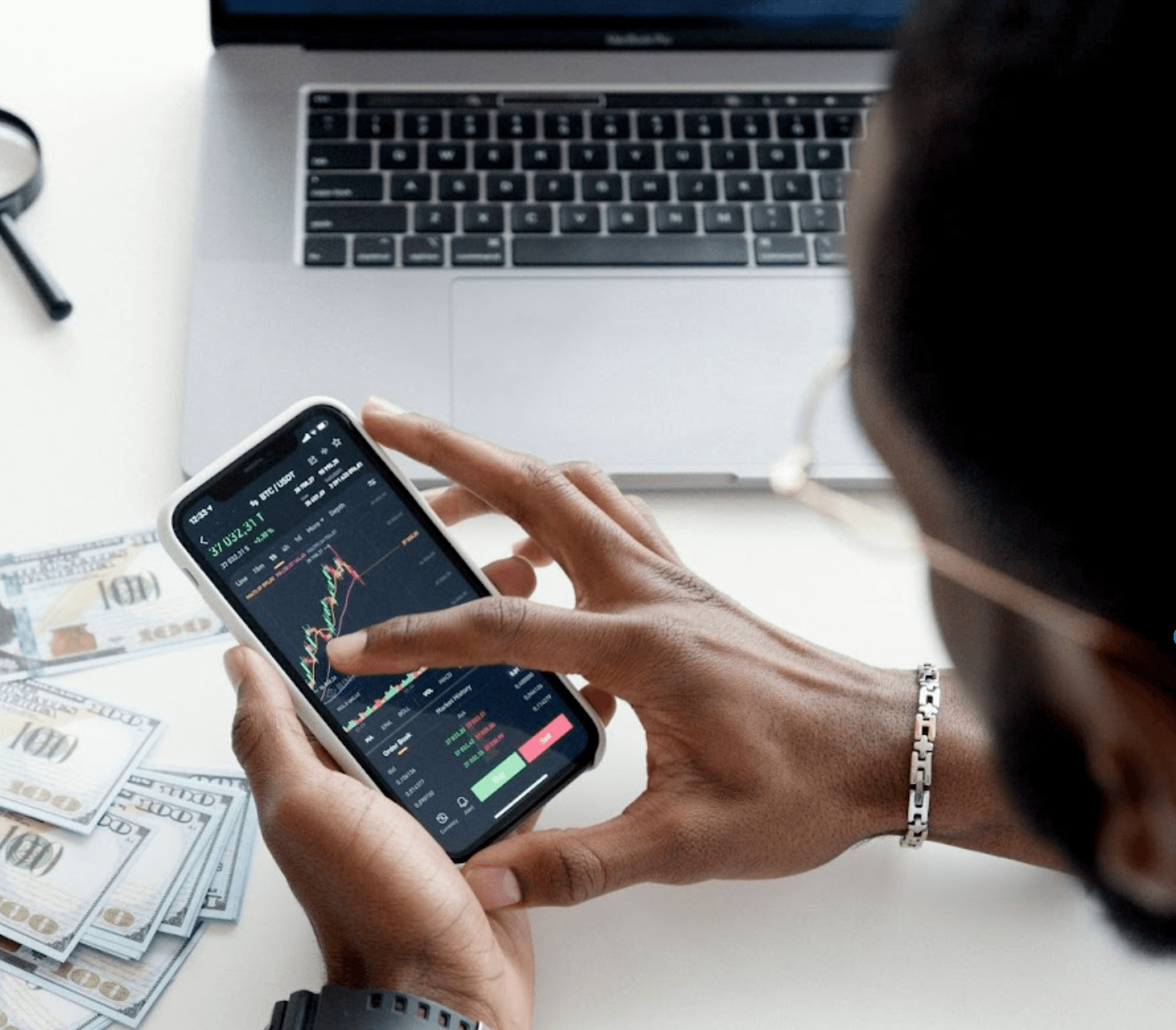 4.) Automate wherever you can. Taking advantage of automated trading will save you from additional stress, ensure you have ample savings for emergencies, and let you focus on other aspects of your life. You can take various actions to start automating: scheduled contributions to your savings, retirement, or brokerage accounts directly pulled from your paycheck or checking account or utilize mutual funds to invest for you automatically.
Required minimum distributions (RMDs) can also become automated to avoid the stress of missing potential deadlines and provide a steady stream of income each month. Lastly, even setting up an automatic payment plan for bills and tax payments can reduce your financial stress and better focus your energy on your trades.
5.) Take care of your health. While this may seem simple or inapplicable to financial well-being this year, think again. Your physical health and mental health contribute to your financial health. Whether it's a commitment to eight hours of sleep every night, eating more nutritionally dense food, drinking more water, meditating, or exercising more, when you prioritize your health, you are, in turn, prioritizing all aspects of your life. This resolution alone will help set you up for a healthier, happier, and more successful year.
Research has proven that practicing even one of the aforementioned healthy habits can provide short-term and long-term benefits. You will become a better investor when you show up as the best possible version of yourself (mentally, emotionally, and physically). This final resolution may be the most important to succeeding financially in the new year. Focusing on your health will result in better decision-making, cognitive/critical thinking, and more overall content in your life, even when investments go awry.
In conclusion, there is no better time to develop new financially healthy habits than now. Making specific resolutions for each part of your life creates a path to an entirely better version of you waiting on the other side of 2023. Since the likelihood of sticking to resolutions could be much higher, try focusing on just one of the mentioned resolutions and commit to seeing it through.
You might also find it easier to stay on track when you add a factor of accountability, such as a friend or colleague to do it with you or giving yourself some reflection time offering either a reward or punishment at the end of every month. Additionally, putting your resolutions in writing and plain sight can make you 10x more likely to remember and achieve them. That said, remind yourself by putting your resolution(s) on a sticky note, then hang it everywhere you see until it becomes impossible to escape them. 
REFERENCES: 
https://www.kiplinger.com/investing/5-investment-resolutions-for-2023
​​https://www.aaii.com/investor-update/article/30999-eight-individual-investor-new-years-resolutions-for-2023