Barrie's Live Trading Room Q & A
Barrie's Live Trading Room Q & A
Written by Katie Gomez
Numerous investing websites create community spaces for traders to chat, learn, and trade with other traders. Because there are so many trading rooms now, you might be wondering, "where can I find the best trading room?" A sense of community can be essential for a novice stock trader. The ability to chat with like-minded traders, learn from mistakes or teach others what you have learned is invaluable. Successful traders surround themselves with other successful traders—exchanging tips and insights helps prevent stagnation. The right trading rooms keep you sharp and ever-evolving.
Trade Ideas is fortunate to offer a state-of-the-art live trading room led by the experienced Barrie Einarson. Unlike the trading rooms or Discords offered through other company platforms starting at $80 a month, Barrie's live trading room is free to join (Trade Ideas is now ranked the #1 room by: https://daytradingz.com/best-stock-chat-rooms/).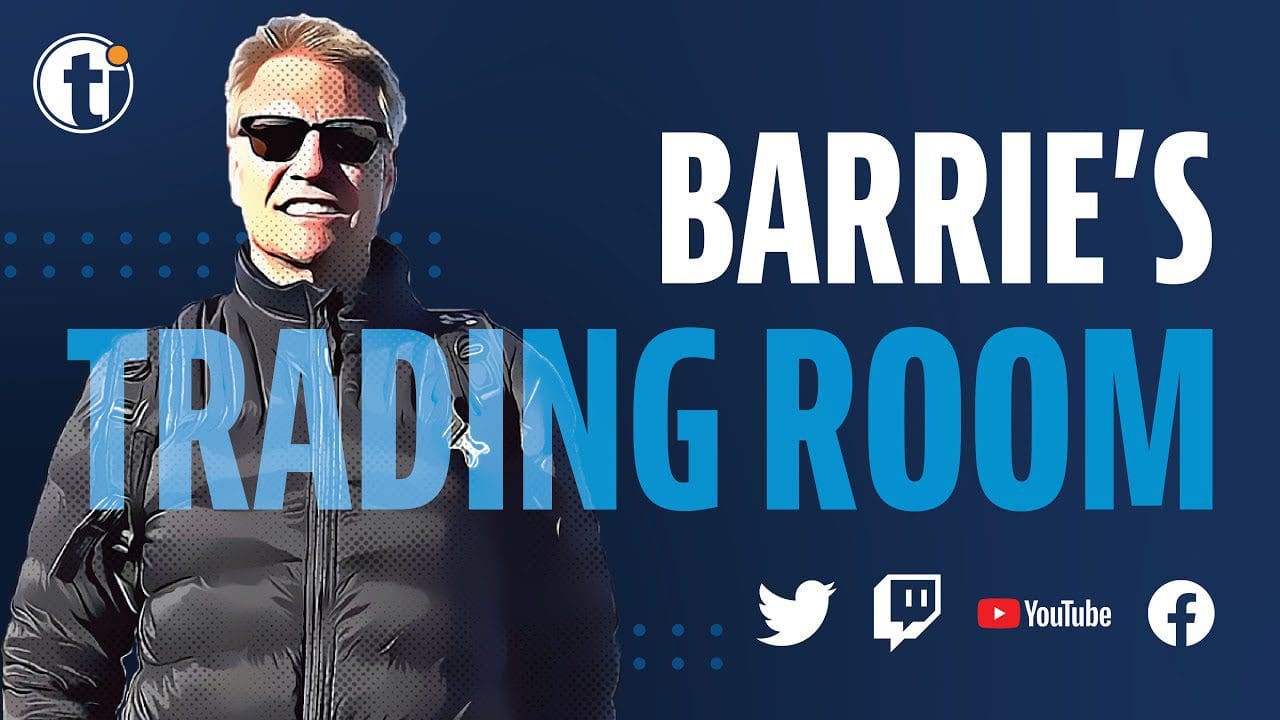 We wanted to hear back from the users, so we asked one of our oldest customers and live room members, William, to answer some questions for us to give you readers an honest view of our live trading room here at Trade Ideas:
1.) How did you first discover Barrie's free room and what keeps you coming back?
"A trader that worked for me told me about Trade Ideas, and I came across Barrie's trading room. What keeps me coming back is Barrie's demeanor and how he informs traders and the zero cost entry."
2.) What is your favorite thing about the way Barrie runs the live room?
"Barrie is the most polite person in the world; he explains things in a way that anyone can understand."
3.) What is the biggest trading lesson you have learned in the Live Trading Room?
"I have learned over time that smaller is better; I realized that taking on too many shares at once changes your stop and influences your emotions in a trade."
Every trader knows emotional reactions can lead to bad decisions, and even small changes help you trade smarter. Barrie encourages fellow traders to succeed on their own and gives them the tips to do so, not sell them some product or program falsely advertised to make them "millions". Additionally, Barrie will never tell you when to sell or buy, he only tells you what he is looking at and thinking.
4.) Do you think the other paid trading rooms are as good as Barrie's free room?
"Barrie's room is more valuable than paid rooms on the internet. While other rooms may tell you what to buy, Barrie's room will teach you concepts and trading and give you plenty of ideas, regardless of your trading style."
That said, if you are concerned that you are not getting as high a caliber quality from free trading rooms as you can get from paid ones, don't worry. Barrie has you covered with all you need to succeed.
5.) What improvements would you suggest for the Trade Ideas live trading room?
"The biggest improvement would be: to more consistently keep the room to actual stock ideas, but it is a human thing to want to brag on your good trades or seek commiseration on your losing ones."
While no trader is immune to getting personal (directing attention to trades and outcomes they have made and the results that transpired), it's best to keep those diversions and inputs to a minimum to remain objective in the trading room. Since it is not a chat room, focus on stock ideas for traders in the room.
No matter which trading room you choose to be a part of, make sure it invites stimulation, engagement, and growth like Barrie's. If you are not currently taking advantage of his live trading room, you are missing out on free ideas, free chats, insights, mistake prevention, and more for free. The idea is not to follow him; but to listen to his tremendous insights (how to best manage your trades, what to look for, and when) to grow into a more skillful trader every time you join. Regardless of your abilities or trading skill level, Barrie ensures his content is always accessible to all traders. 

You can visit https://www.trade-ideas.com/ti-tradingroom/ to start trading with Barrie today for free.