Stock Races: A New Way to Visualize Data in Real-time
Stock Races: A New Way to Visualize Data in Real-time
Written by Katie Gomez, July 18th 2022
The stock market is alive and ever-changing—there is never a stagnant piece of data. Anyone can miss out on enormous profits in less than a second due to how fast things change. Our time is just as valuable as our money, so why do we continue to waste it trying to play catch-up? 
Reviewing top list scans can take up a big chunk of your research time. Squinting, scrolling, and refreshing these lists wastes time that could be spent looking at new stock movers. Trade Ideas has created the solution to this problem.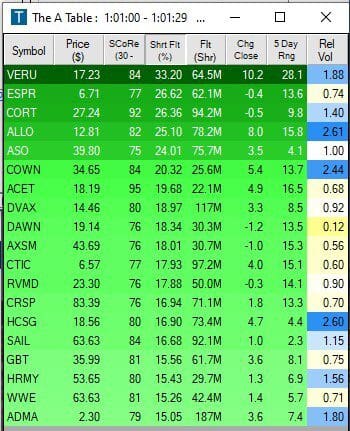 There is now a more efficient way to see these changes happen in real-time so you can get in on the action quicker. Trade Ideas is the only FinTech company offering a solution with the first stock race window. 
The stock race is a new way to visualize stock movement data in real-time. Top lists are not quick enough to handle the fast-paced energy of the stock market. These lists can contain an overwhelming amount of data and are slow to refresh. While half a minute may not seem like a long time, to a trader, those seconds can make or break your entire day. Depending on the stock, just 10 seconds can make a difference in the price you buy or sell. That is where the efficient and visually entertaining stock races come into play, where you can find the action in real-time.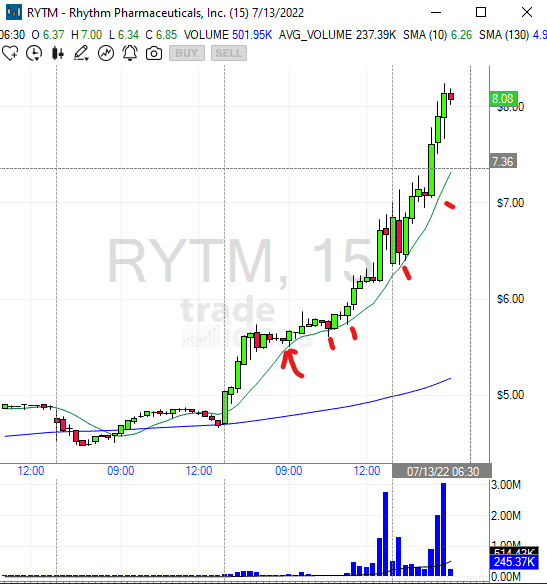 These races transform data into a fully dynamic presentation. Now, you can see everything at once in moving order instead of hurting your eyes to find certain stocks in a sea of data. The stock races are not only entertaining; they also save you time by cutting out stock data that is not currently relevant in the market. Since you set the parameters of your race, you will only see the essential and active stocks in front of you. The races allow you to filter out the dull noise and focus on the action instead. The parameters you can set determine how your race will play out, showing the stock data you want to see. That way, you can make your unique scan configuration at any time.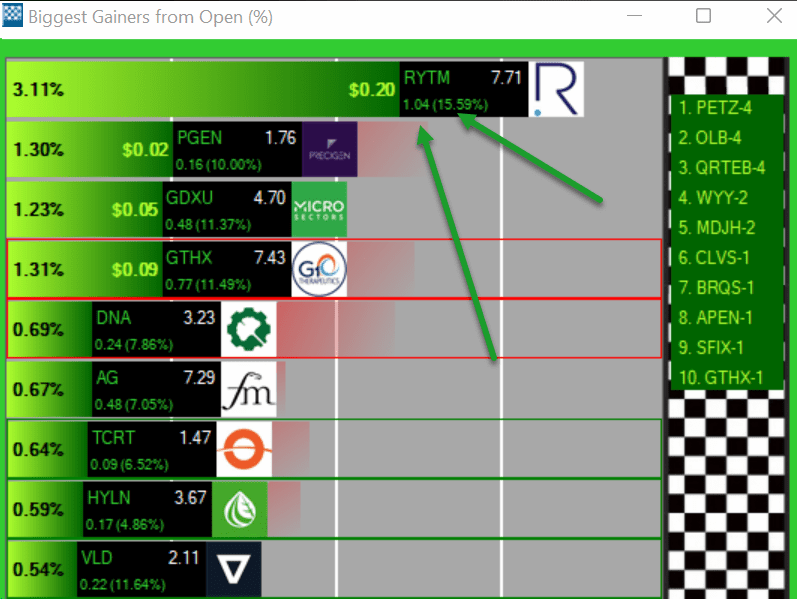 Another powerful stock race feature is replay mode. A replay lets you go back and use historical data to replay a moment in time or an entire day in minutes. This mode is a valuable tool for seeing how past winning stocks behaved relative to others in the race, making it a great way to prepare for the next trading day.
Once you open the application and set your parameters for the race, all you have to do is watch the magic happen. When the big movers in the race start to show winners, clicking on a winning stock logo lets you visually confirm in a chart, then you can trade or add the stock to a watchlist.
Running stock races helps point you directly toward the action in real-time so that you never miss a beat. You won't have to experience the frustration of missing out again just because you didn't have the information.
These races will help the newer traders visualize stock movement while giving more experienced traders an edge in spotting opportunities they'd otherwise miss.
Every day, thousands of Trade Ideas subscribers are running these races so they never have to miss out on the action. You can get in on this action by subscribing to Trade Ideas. Information is power in the stock market, so the quicker you can obtain it, the more powerful a trader you become.
You can try the Stock Race for yourself along with our other Premium Features for only $11 during our next Test Drive on August 15th, 2022.