To right-click or auto-trade Holly in the Trade Ideas Simulator, click the Brokerage Plus Sim button located in the Toolbar. This will establish an immediate connection to our in-house Trade Ideas Simulator.

Alternatively, you can access the Brokerage Plus Module from the Toolbar. Simply open the New Tab, and select Brokerage Plus.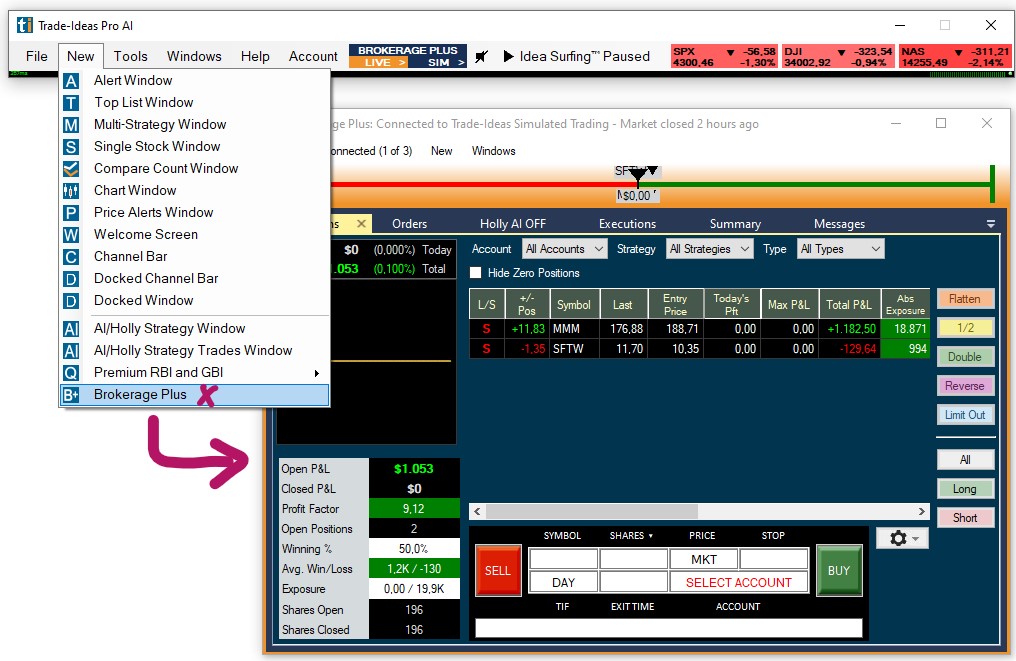 Then, open the Connect Tab of the Brokerage Plus Module and select Trade Ideas Simulated Trading - Connect from the dropdown.

The connection bar will turn green and the Connect Tab will display the number of established connections in brackets.
To disconnect, click the Connect Tab, and select Trade Ideas Simulated Trading - Disconnect
Once connected, open the Holly AI Tab of Brokerage Plus. If you prefer to open a separate window, select Window and then Holly AI.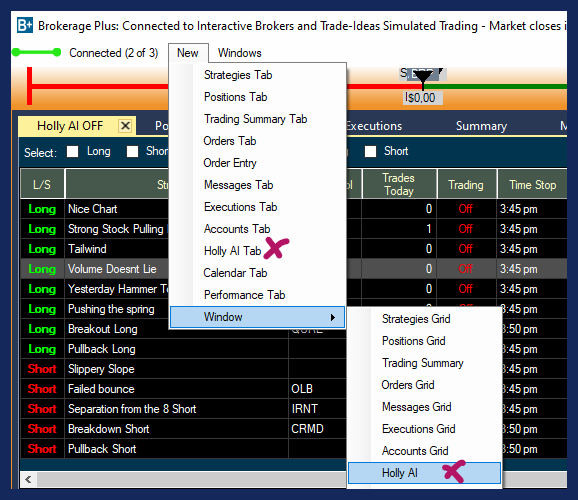 The Holly AI Tab/ Holly AI Window contains the strategies that Holly has selected for the upcoming trading day.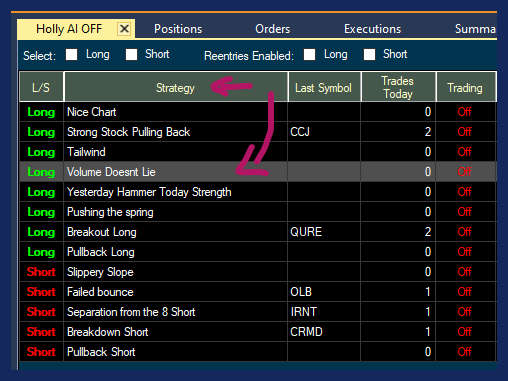 Here, you'll select all or some of her strategies for automation and give her Trading Instructions based on your account size, risk and investment preferences.