Trade Ideas Managing Partners
Daniel Mirkin, Senior Managing Partner, CEO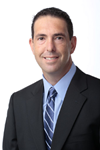 Dan Mirkin has been a pioneer and driver of new technology in the financial marketplace for over 15 years. After graduating from the University of Texas, Dan Mirkin started a hedge fund specializing in active trading of index derivatives. In 1995 Dan Mirkin became entrenched in the Direct Access trading technology revolution. He contributed to the design and testing of CyberTrader, the first commercially viable Direct Access trading platform which was acquired by Charles Schwab for $400 million USD in 2000. In 1998 Mr. Mirkin founded FutureTrade Technologies in an effort to bring Direct Access technology to the institutional market. In April 2000 FutureTrade raised an initial amount of $4 million USD in venture capital. As CEO Dan Mirkin developed the software and business infrastructure that allowed FutureTrade to successfully port their Java based equities platform to the institutional market place. In March of 2002 FutureTrade successfully completed a $17 million USD round of financing lead by Menlo Venture.
In June of 2002 Dan Mirkin left FutureTrade to start Trade Ideas LLC. Having spent nearly 3 years talking with hedge fund managers about what makes them trade, Dan saw the need for a next generation research tool. A tool that automated what successful traders and portfolio managers did throughout the day and continuously brought important market events to users' attention. Trade Ideas streaming alerts allow users to monitor vast amounts of market data in real-time without constraining system resources. Anyone that has a browser and internet access can immediately start using the product.
Philip Smolen, Senior Managing Partner, CTO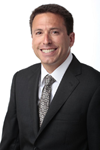 Philip Smolen holds an MS and BS in Computer Science from the University of Texas at Austin. Philip brings over 19 years experience building mission critical systems that rely on real-time data. Prior to forming Trade-Ideas, Philip worked as Senior Software Architect at FutureTrade Technologies, a maker of Direct Market Access trading software servicing hedge funds and institutions. Before joining FutureTrade, Mr. Smolen worked at Lockheed Martin designing laser guided defense systems for the U.S. military.
In June of 2002 Philip Smolen left FutureTrade to start Trade Ideas LLC.
David M. Aferiat, Managing Partner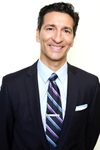 David brings more than 15 years of experience in trading, consulting, software, utilities, capital markets, and consumer product industries. Working with senior officers and key decision makers in the boardroom, finance, HR, marketing and trading functions, he has advised both public and privately held companies with revenues ranging from $20 million to $14 billion. Work at Trade-Ideas taps experience in business development, customer acquisition and retention, corporate strategy as well as energy trading and marketing. David holds dual Bachelor of Arts degrees in Economics and French from the University of Texas at Austin and a Masters of Business Administration degree from the Cox School of Business at Southern Methodist University.
In seven years Trade Ideas has grown to over 50,000 accounts in 19 different countries. Hedge funds, Asset Managers, Institutions, Online Brokers, and direct access traders use the software as a premier idea generation, risk management, and decision support tool.
Brad Williams, Managing Partner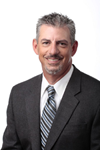 Brad Williams began his trading career trading futures and commodities after graduating from the University of Southern California in 1989. For over 15 years, he has electronically traded equities, both personally as well institutionally. Understanding the industry and desiring to make changes in software technology, in 1998 he founded FutureTrade Inc., consisting of FutureTrade Securities & FutureTrade Technologies; an electronic brokerage firm with proprietary software development. Brad left FutureTrade in 2003 to bring his institutional expertise to TradePortal.com, a technology provider of direct market access software creating a unique ability to service both retail and institutional buy and sell-side clients.
Brad has served as a consultant to Trade-Ideas since its inception in 2002 and is currently responsible for operations and product management at Trade-Ideas. With a client-base in excess of 50,000 accounts, Trade-Ideas services hedge funds, asset managers, institutions, online brokers, and direct access traders by providing a customizable decision support tool that caters to any trading style.